February News from Ms. Olson's Class!
In February we learnt all about animals. We had great fun playing in our Veterinary Surgery role play corner during Aistear time. In English, we read the story, Farmer Duck, written by Martin Waddell and we practised our summarising and sequencing skills. We loved reading this story as it was very funny!
In Maths, we learnt about weight. We had lots of fun sorting different objects according to weight and playing and measuring with balances. We even got to bake some tasty buns!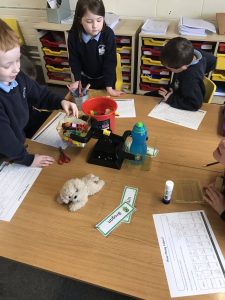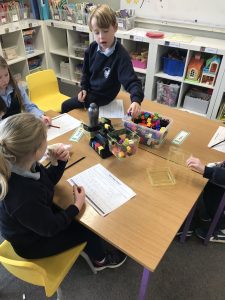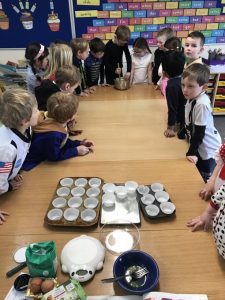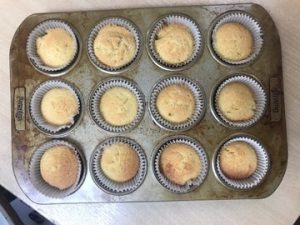 In Gaeilge we learnt lots of phrases and songs relating to the themes of  Éadaí  (Clothes) and 'Sa Bhaile' (Home). In S.E.S.E we learnt about farmers and vets, animals and their young and how to care for our pets. We also did some report writing on 'Our Pets'.
In Drama, we read the story 'Cleopatra Silverwing' by Adria Meserve. This story follows the life of a beautiful butterfly who loves doing cherry dip flips and loop-the-loops! One day she decides to go on an adventure instead of doing what she's told – a storm is brewing and she is told it's time to head home. We pretended to be Cleopatra doing her stunts and we came up with solutions to her problems that she faced on her adventure. In Music, we sang some lovely songs related to our animal theme – 'Who Built the Ark?' and 'Please Mr. Noah'. In Art we made some cute little piggies out of cardboard tubes to celebrate Chinese New Year and we made animals out of clay!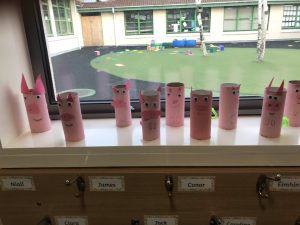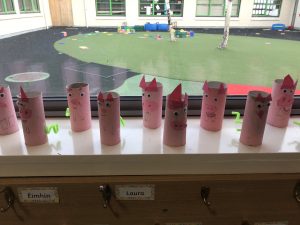 Finally in P.E we learnt a dance to the Lion King's 'I just can't wait to be King'. We did dance lessons with Ms. Casey for six weeks and at the end, we performed this dance for all the children at Junior Assembly. You can check out our dance on Twitter @MsOlsonsClass.