Hi everyone!
At the end of August, we started our 5th Class journey in Room 17 and we've had a busy September! We can't wait to share some of the highlights as part of our monthly blog post!
We were busy focusing on the 'Recount' genre for the month in Literacy – reminiscing on our summer break and creating some news reports.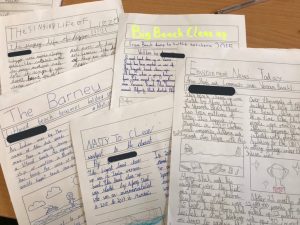 Sa Ghaeilge, bhíomar ag cur béim ar scileanna agallaimh – ag cur agus ag freagairt ceisteanna bunaithe ar 'Mé Féin'. Chomh maith le sin, scríobhamar ár mbiachlár féin agus bhí an-spraoi againn le sin.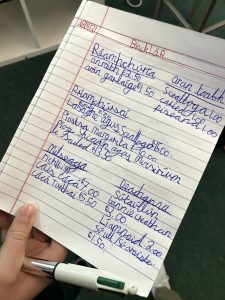 In maths, we looked at some revision work to start as well as some work on adding and subtracting bigger numbers    , some number theory work and place value (place value bingo – a definite highlight!)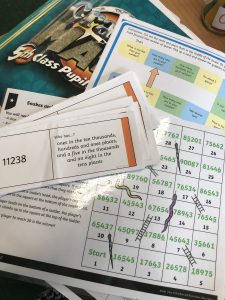 In SESE, we were exploring 'The Digestive System' and 'The Food Pyramid' – drawing our own models of the different parts. We also looked at the story of 'King Midas' and designed some comic strips for some of the Greek Gods and Goddesses. We also completed a 'Counties Project' based on the Counties of Ireland and designed our own coat of arms for our county.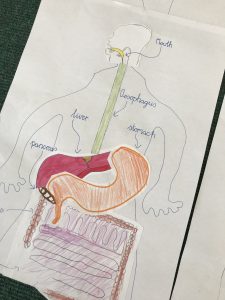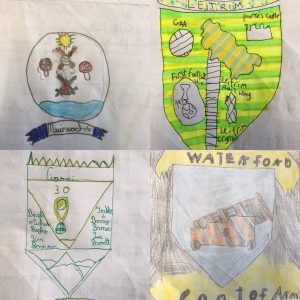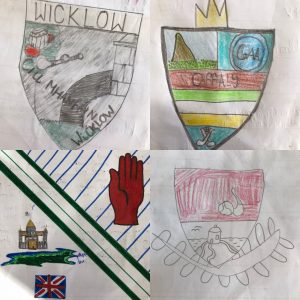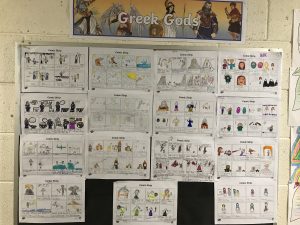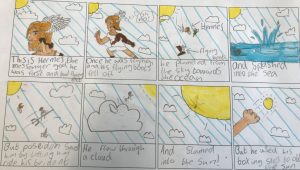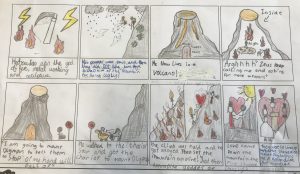 We created some lovely artwork too – paper hot air balloons, Picasso self portraits and a colour wheel eye display that all look amazing!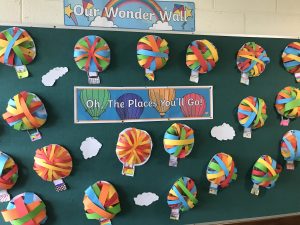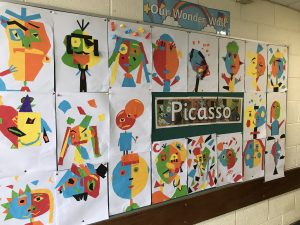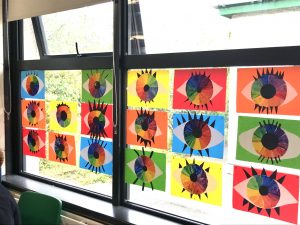 We created an 'Aspiration Tree' at the start of the year to share some of our goals and wishes for the upcoming year. We also did some work on positive affirmations and made some wonderful affirmation collages.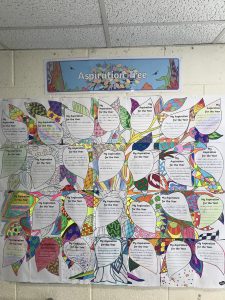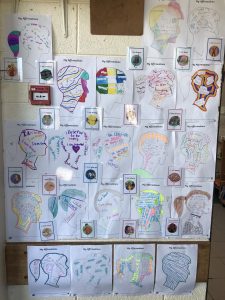 We also started to learn some new songs – 'Lig Mé Saor' le Aviccii agus 'Amhrán na bhFiann' – lots of enthusiastic singers in Room 17!
A great start to the year for all!