October was another busy month in Room 17!
We were focusing on writing letters at the beginning of the month – highlighting reasons why schools should have drinking fountains. At the end of the month, we wrote some excellent Halloween acrostic poems and some spooktacular Halloween themed narratives for Ms Travers' writing competition. In addition, we definitely have some future politicians amongst us as we presented some excellent arguments during some informal debates.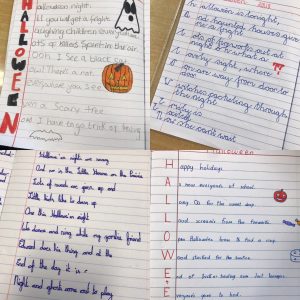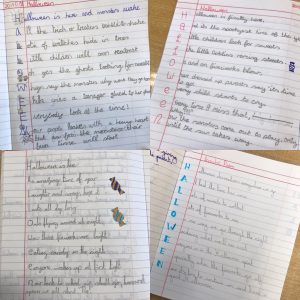 Sa Ghaeilge, bhíomar ag leanúint le na scéalta agus ag cur snas ar ár dtuiscint don Aimsir Chaite agus briathra éagsúla. Freisin, bhí an-spraoi againn le foclóir Oíche Shamhna a fhoghlaim agus roinnt dánta a ghabhann leis an téama seo.
In maths, we focused on the themes of Time and Lines and Angles and concluded this topic with some tangram work which we really enjoyed.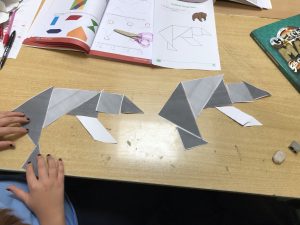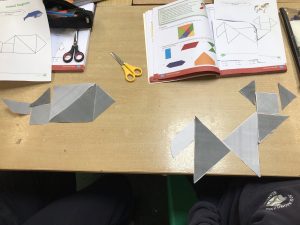 In SESE, we were busy learning about The Normans, The Solar System and examining the surface tension of water and the effect of acid. We also had great fun designing, making and testing our egg protectors for the 'Egg Drop Challenge' – with varying degrees of success! Although the definite highlight was the amazing projects we completed about 'World Changing Women' – great insights shared into many inspirational women!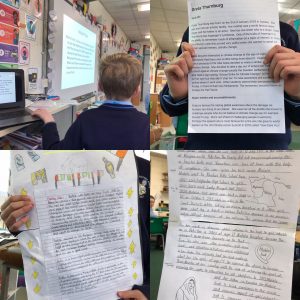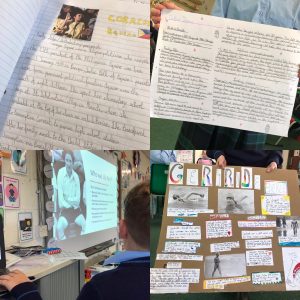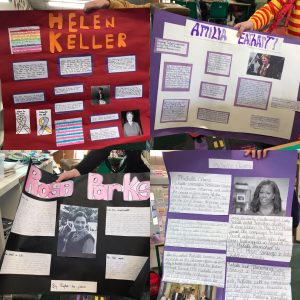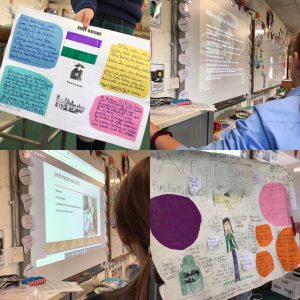 We continued to learn some new songs -'An t-Ádh Night' by Pharell our latest addition. We've really been enjoying the music resources on DableDoo too!
We created wonderful self-portraits this month using our drawing skills and symmetry with wonderful outcomes. We also created some haunted scene artwork using our different paint mixing techniques and silhouettes.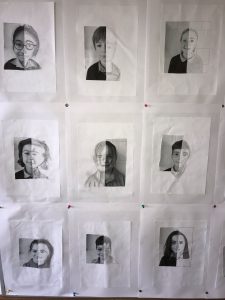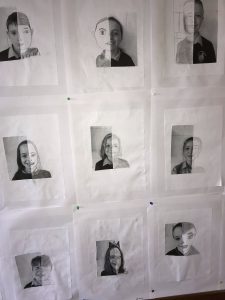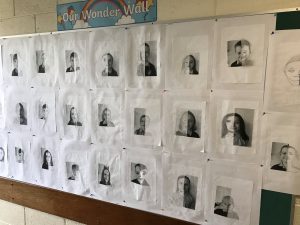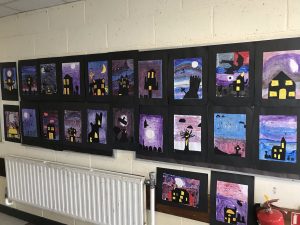 Finally, as part of the school's Well-being initiative and for this month's theme of 'Talking Care of my Body' we made some wonderful dreamcatchers and made some tasty fruit skewer treats to enjoy!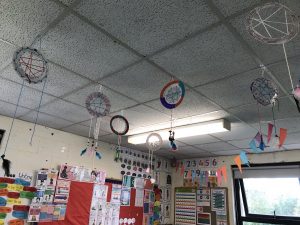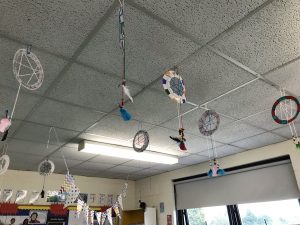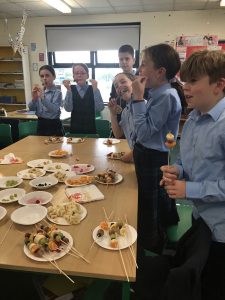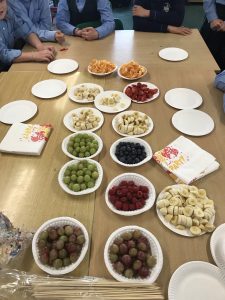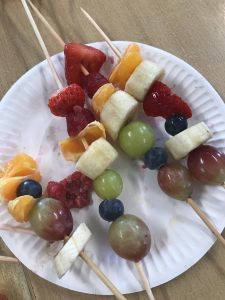 We showed off our wonderful Halloween costumes on the last day before the Midterm – lots of happy smiley faces!