News from Ms. Black's Class!
We had a very busy, exciting month in December. We made lots of colourful Christmas decorations. We learned how busy the post office is at Christmas time and we designed our own Christmas cards. We worked hard at learning our lines, songs and dances for our Christmas play. We looked very cute in our costumes and enjoyed performing for our families and the school.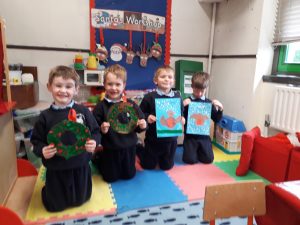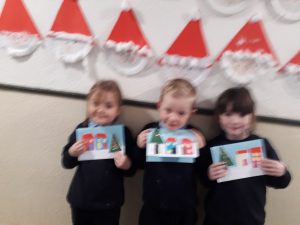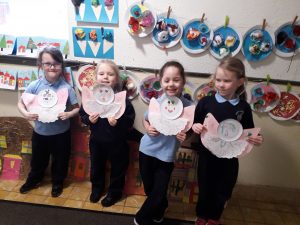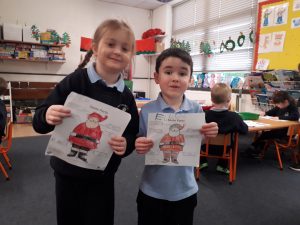 Back at school now, we have been busy learning about Antarctica. We made cute penguins and learned many interesting facts about emperor penguins.  We heard about Tom Crean the heroic Irish Antarctic explorer and we designed our own boats. We were experimenting with lots of different item to see what floats and sinks. In reading we are practising tricky words and writing three letter words ourselves.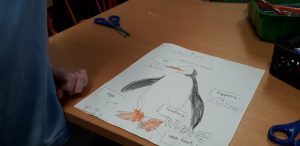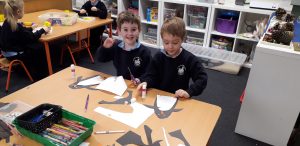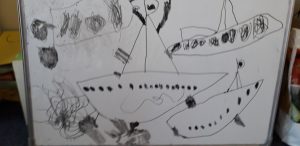 We have dance classes with Ms. Casey on Tuesdays and PE on Wednesdays. Next week we are looking at polar bears and other arctic animals.