Junior Infants' Wall of Fame!
Hello and welcome back to our blog!
Unfortunately, due to Covid-19, we have not been able to return to school so I asked all the boys and girls in my class to help me once again with this blog! A big thank you to the parents for making this happen!
A positive, that I have taken from this whole experience of lockdown, is the time that I have been able to spend with my family. It is also a time when I have tried new things, learnt new skills or gotten back into something that I previously enjoyed. I hope that the children in my class and their families feel the same!
This month, I asked the children to write about something that they are proud of doing or learning during lockdown. Take a look at our 'Wall of Fame' to read these lovely messages from the children. I am particularly proud of the children and how well they have adapted to distance learning and it was amazing to read about all the things that they have done with their families during these times. It just goes to show that not all learning happens inside a classroom, learning happens all around us!
"During lockdown I have spent a lot of time in the Park. I am very proud because I have learnt how to climb trees." – Louis
"I am very proud of many things that I've achieved during the last three months but I am most proud of learning how to ride a bike without stabilisers. I was practising very hard and now I can ride on my own. I also got a new bike recently and I love it!" – Julia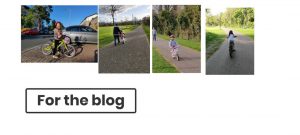 "I am really proud of improving my handwriting, all the books I have read and planting my first strawberry plant. I love strawberries and hope I can grow loads in my back garden!" – Lauryn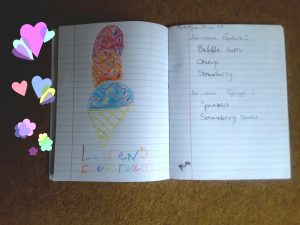 "I have loved learning to bake cakes I am not allergic to with my Mummy and Daddy! I also like that I can eat the spare cake mixture left over at the end, it is yummy!" –  Lucy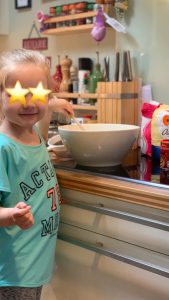 "I am proud of mastering my reading skills by reading many books by myself." – Nikodem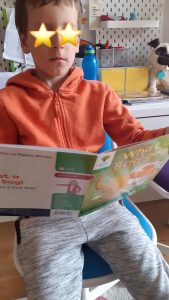 "I am proud of doing lots of drawing with my Dad." – Séamus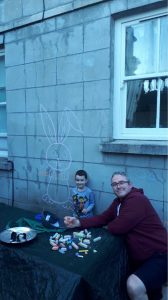 "I am proud of my handwriting, tree climbing, jumping and cycling." – Robyn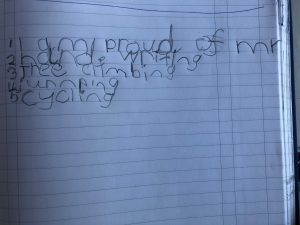 "I am proud of my family, riding my bike, my reading and my writing. I can't wait to go back to school." – Molly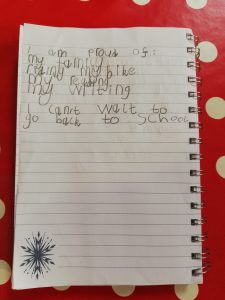 "I learned to make scones this month and the best part was getting to eat them. I'm proud of the ice-cream I made." – Naoise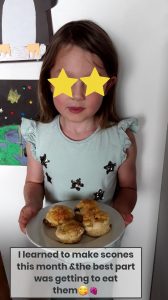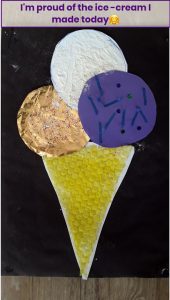 Well that's it everyone, I hope you enjoyed reading our blog! Thanks again to the children and their parents for sharing their 'proud' moments. Here's a quote to finish off, which I think sums up this post: 'We didn't realize we were making memories, we just knew we were having fun." – Winnie the Pooh