Junior Infants – Room 9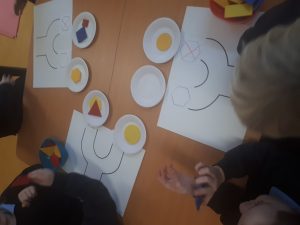 Hello and Happy New Year Everyone,
We are all delighted to be back after Christmas, we have only been back for a week and at the moment we are learning about the South Pole.
The South Pole
We are learning about animals, the weather,  and transport that you would use in the South Pole.  Our play area is set up for camping in the South Pole and we have played at cooking food.  We have binoculars, toy penguins and maps to enhance our learning experience.  We have made penguins in Art which are displayed outside our room – come and check them out:)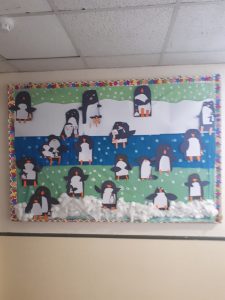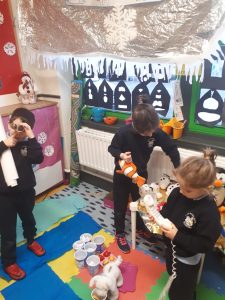 Maths
We have been learning about different shapes.  We've been making sets and working out which set each shape belongs in.
Poems
We have also been learning a poem called The Penguin.
That's all from Junior Infants – hope you all had a great Christmas and loved our play, as much as we loved doing it.  Bye for now.