Food Glorious Food in Ms. Olson's Junior Infants!
In November, we explored the theme of 'Food'. We had a lovely mid term break but we were delighted to be back and engaging in Aistear again! We visited the Pizzeria, the Bakery and the Supermarket in our home corner this month. We enjoyed playing the roles of the chefs, bakers, customers, waiting staff and shop assistants. In the pizzeria, we were greeted by the waiting staff, who showed us to our table and gave us our menu. When we had ordered our food the chef made us delicious pizzas. Afterwards, we had to pay our bill and if the service was good, we gave them a tip! Some people decided to order their pizza over the phone for delivery so the waiting staff had to answer the phones too. In the bakery, we enjoyed eating delicious treats baked by the baker – there was the option to sit in as well or you could browse the selection and get the cakes for take away. In the supermarket, we enjoyed using the shopping baskets to carry our food that we had selected from the shelves. We then put it all on the conveyor belt and the shop assistant scanned it for us and put it in to our shopping bags. We had to make sure that we got our receipts too!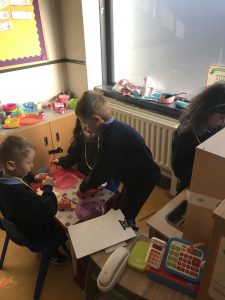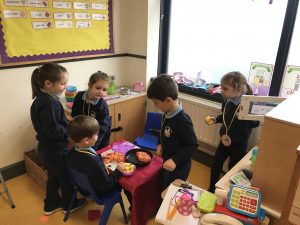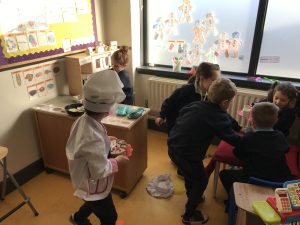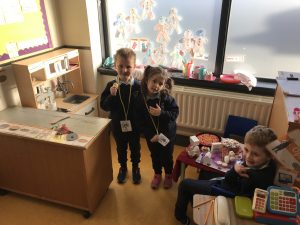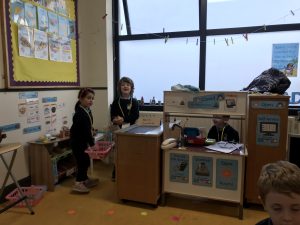 We also enjoyed constructing the pizzeria using Lego, Duplo and Sticklebricks. We used the small world people to play with our constructions afterwards. In Small World, we set up a town and acted out our journey to the supermarket. We did some great cut and stick activities  as well this month including 'How to Make Pizza', sequencing the story of 'The Little Red Hen' and 'How to Make a Jam Sandwich'. We also enjoyed making playdough cookies and cakes for the bakery.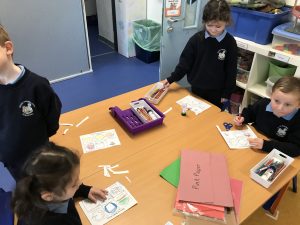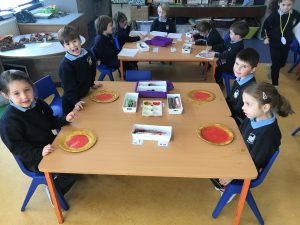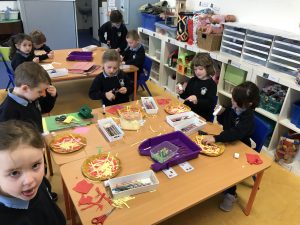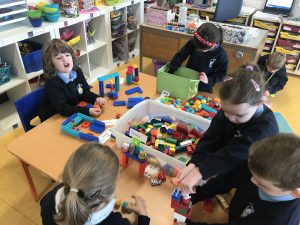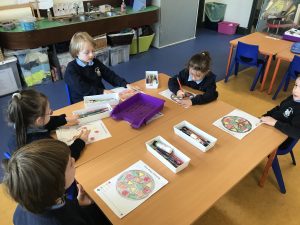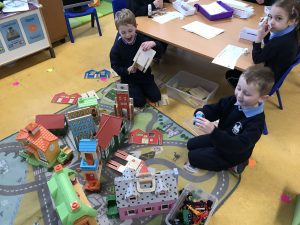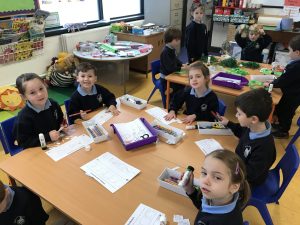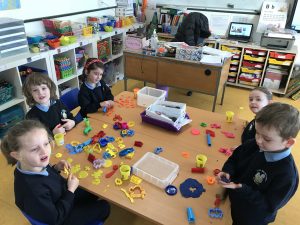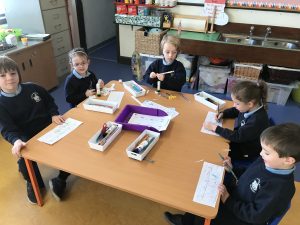 In English, we continued on with our Jolly Phonics. We are getting very good at blending short words now and we  are learning our Tricky Words! Soon we will be ready to start reading little books of our very own! Our writing is steadily improving and we are enjoying playing our phonics games and doing our fine motor stations each day. We read some great stories this month including 'Pizza at Sally's'; 'The Tiger Who Came to Tea' and 'The Little Red Hen'. We have also started writing little sentences in our copies.
In Gaeilge, we have been enjoying exploring the theme 'Bia' (Food) using our Bua na Cainte interactive programme. Our listening skills as Gaeilge are greatly improving and we are finding the games much easier to play now! We enjoyed singing along to the food themed songs and learning simple phrases such as 'Is maith liom ___' (I like ___). We love when our puppet 'Rolaí Polaí' comes to visit us and we have conversations with him as Gaeilge, we count with him and we learn our colours too.
In Maths, we continued to focus on number work, engaging in activities such as counting games, number formation, making sets of numbers, learning about ordinal number (first, second, third etc.) and playing maths board games to develop one-to-one correspondence. We also explored different patterns such as ABAB and ABC patterns. We made these patterns according to colour, shape, size and random objects.  We learnt about length too! We did lots of timed exercises to see who could make the longest object with the materials provided within the time. We made objects of varied lengths using playdough, beads and thread and interlocking cubes. We've been enjoying having the iPads on Fridays, we play fun maths games from Topmarks.co.uk.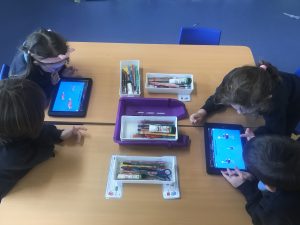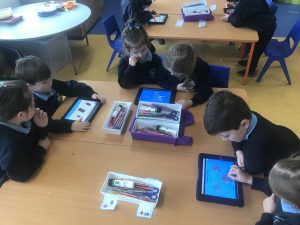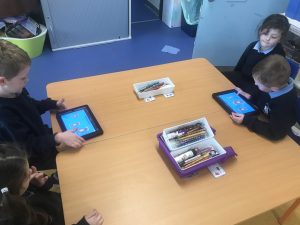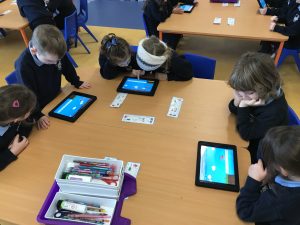 In S.E.S.E our focus was on food and people at work! We looked at how pizza is made, who makes it and where it originates from – Italy. We then tried our hand at making our own pizza! We learnt how the yeast makes the pizza dough rise. We left our dough to prove by the radiator and were amazed at how much it grew! We added our toppings and our margherita and pepperoni pizzas were delicious!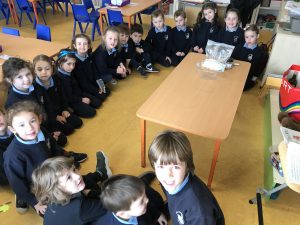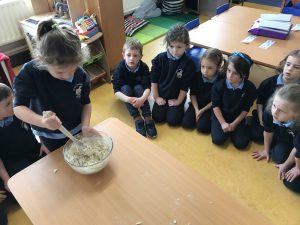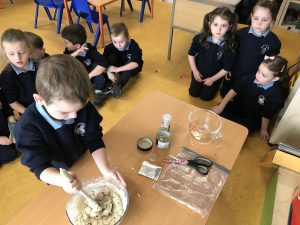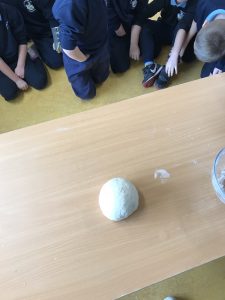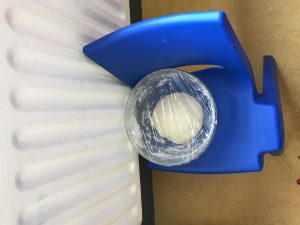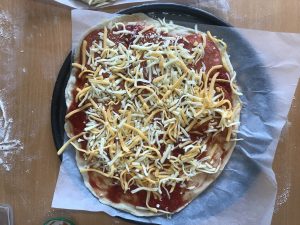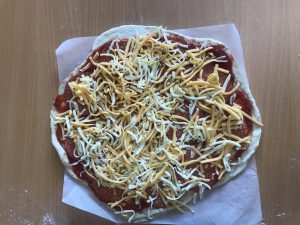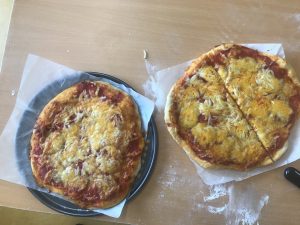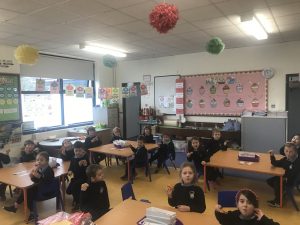 In Art, we made paper plate pizzas. We also make some clay hedgehogs and autumn trees. In Music, we loved learning little songs including 'The Farmer has an Orchard' and 'Down by the Station'. We also started learning the songs for our Christmas play!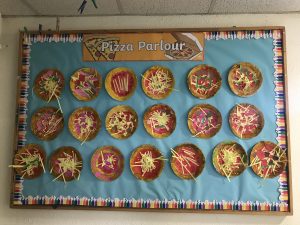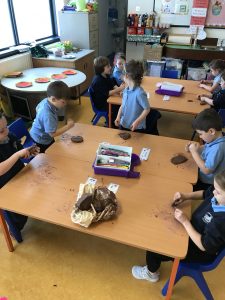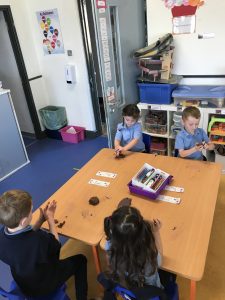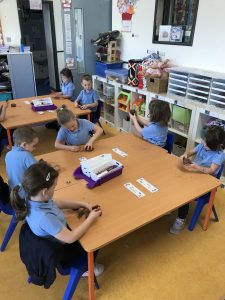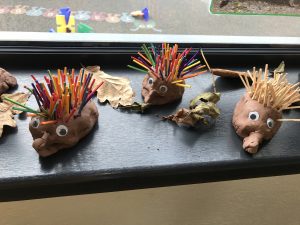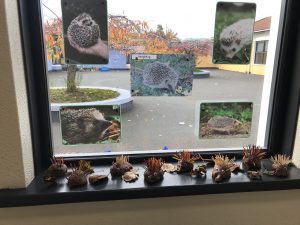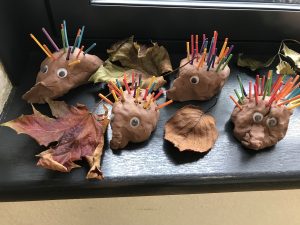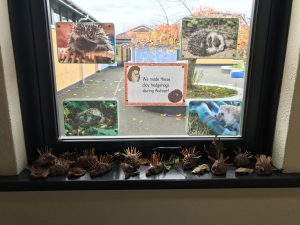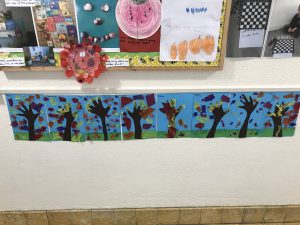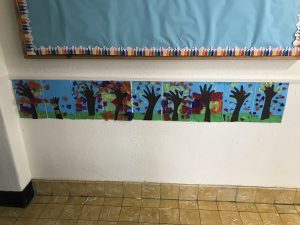 In P.E., we had great fun with Coach Gráinne learning lots of different skills including running, jogging, rolling, throwing, catching, kicking and bouncing. We love doing warm up games, relays and pair work during P.E.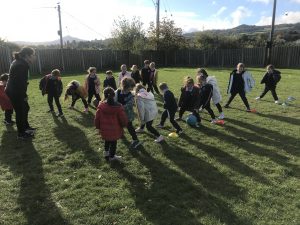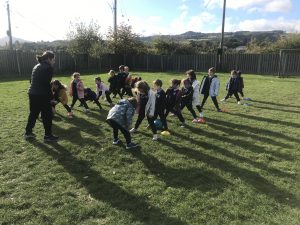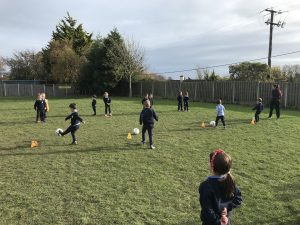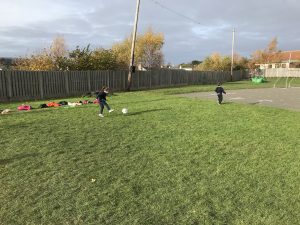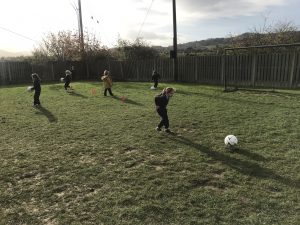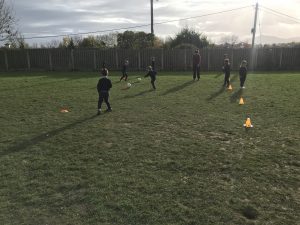 Finally, in S.P.H.E, we have been learning all about our five senses. We did a taste test to identify our four different tastes – sour, bitter, sweet and salty. We tasted the foods – natural yogurt, lemon, a jelly sweet and crisps to identify the different flavours. Some we weren't so keen on!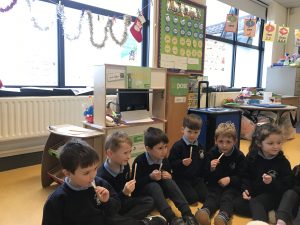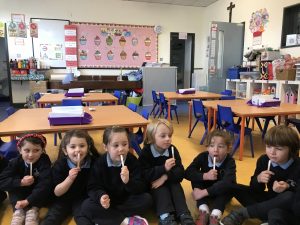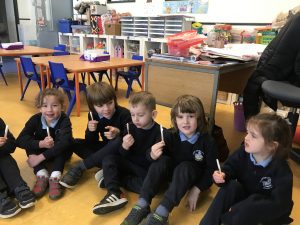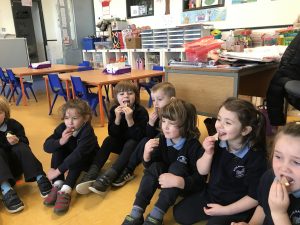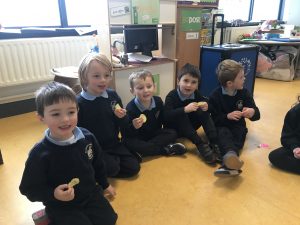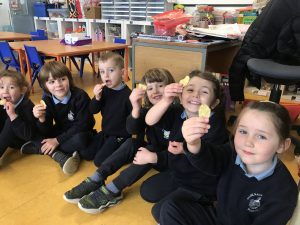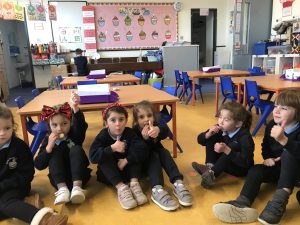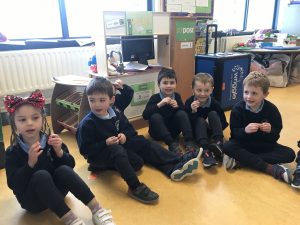 Thank you so much for reading our blog, tune in next month to read about all things Christmas! It's sure to be a cracker!! 🙂