News from Ms. Woods' Class!
We have had a very busy couple of months in Ms. Woods' Junior Infant class. Our theme for November was food and we had a pizza parlour and an ice cream shop in our socio-dramatic area in the classroom. We designed our own restaurants with stickle bricks and created pizzas from play dough and paper.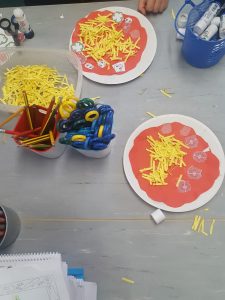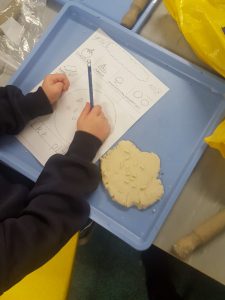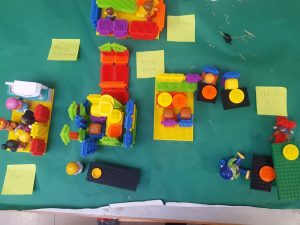 We were all delighted to see the Sam Maguire cup when it was brought into the classroom by Steve our GAA coach. UP THE DUBS !!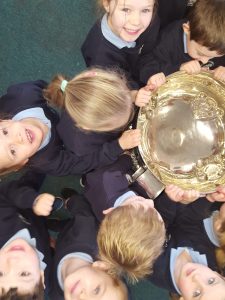 All our hard work paid off when we were fantastic in our play 'The First Nativity'. We made angels, Christmas trees, snow scenes, and Christmas wreaths. As usual, we had lots of fun while working hard at our maths. jolly phonics and writing.